Since 2014, a group of volunteers have been working to bring to the airwaves, the voice of Melbourne's Jewish community – in all its diversity.
The fruition of their hard work is J-AIR! Jewish people of Melbourne will now have a voice on every radio around Caulfield as well as online via the internet!
J-AIR brings Jewish culture, news, analysis, music, comedy, personalities and performers together. Come join us in building this valuable Jewish community asset!
---
---
---
---
George Banky
President & Head of Engineering
---
David Green
Advertising and Promotions Manager
---
David Schulberg
---
Maurice Klein
---
---
Simon Morawetz, Simon Fisher and Aaron Fetter
Robert Bontschek
Vice President & Station Manager
---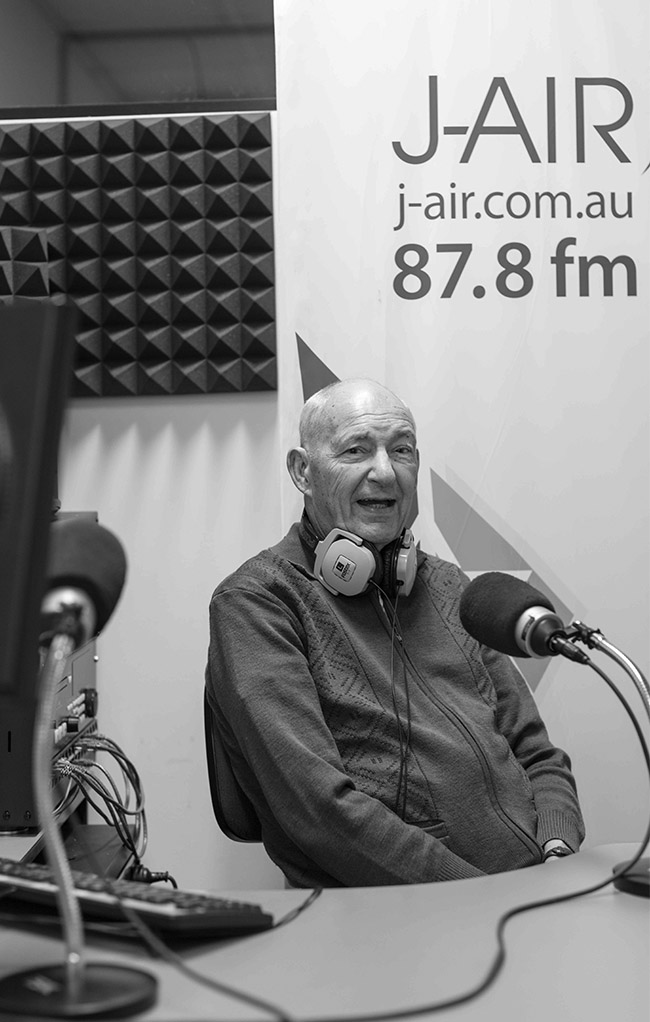 Basil Ornellas
---
Alex Dafner
---
Alex First
---
---
Leon Gettler
Gary Mallin
Assistant Station Manager & Presenter
---
Reuben Zelwer
---
Roman Mirkus
---
Michael Burd and Alan Freedman
---
Gary Mallin, Nathan Mond and Max Lasky
Sean Meltzer
---
Graeme Kemlo
---
Ronen Cohen
---
Kendra Abay and Marie Budimir
Current Transmission Status: Normal.